ETH Zurich : Computer Science : Pervasive Computing : Distributed Systems : Research : SPARK - Rapid Prototyping on Mobile Phones
SPARK - Rapid Prototyping on Mobile Phones
A Research Project of the Distributed Systems Group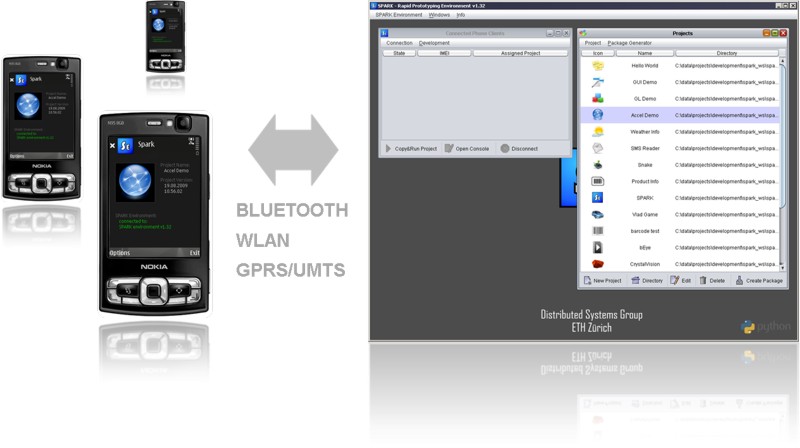 Over the past few years mobile phones have evolved into attractive platforms for novel types of applications. However, compared to the design and prototyping of desktop software, mobile phone development still requires programmers to have a high level of expertise in both phone architectures and their low-level programming languages. In this project we analyze common difficulties in mobile phone programming and developed SPARK, a publicly available rapid prototyping platform that allows programmers without prior mobile programming experience to create advanced mobile phone applications in a fast and easy way. SPARK currently supports Symbian S60 devices and enables developers to quickly design, test, upload, monitor, and update their applications.
More Information
More information is available on the SPARK Project Page.
See also the following related items:
Selected Publications
See the Publications of the Distributed Systems Group page for a full listing of our publications.